MonaLisa Touch
As for all new patients to this specialist practice (see First Visit) a referral from your doctor is required.
Please note that this website provides a guide and general information only. Not everyone is suitable for this treatment, and if you are interested then Doctor Burrows will assess your clinical scenario and advise you on what your next steps might be.
Treatment for a Dry or Itchy Vagina
MonaLisa Touch is a treatment for women who have a dry and itchy vagina. It is a non-invasive alternative to Hormone Replacement Therapy for the treatment of symptoms related to Vaginal Atrophy.
What is Vaginal Atrophy?
Vaginal Atrophy occurs as women age. Common symptoms can include: dyspareunia, urinary incontinence, itchiness, burning, dryness, mild prolapse and laxity, pelvic pain, pain with intercourse, urinary incontinence or recurrent urinary infection.
How will I benefit from the treatment?
Most patients experience a noticeable improvement after just one MonaLisa Touch treatment however a course of three treatments month apart is recommended. Patients can return to their normal daily activities immediately following a MonaLisa Touch procedure. The post treatment instructions are to avoid any sexual activity and avoid strenuous exercise for 5 days.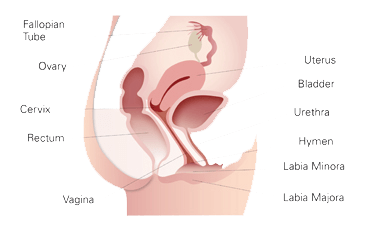 What is involved?
It is a five minute, pain free procedure that has no downtime and is suitable for almost all patients suffering from the effects of Vaginal Atrophy. MonaLisa Touch is a low risk procedure that provides longer lasting improvements than HRT. However, it can be used in conjunction with HRT, as an alternative treatment for patients who are not suitable for HRT or for those patients who have found HRT to be ineffective. Dr Burrows will discuss your particular symptoms prior to the procedure and allow time to answer any questions or concerns.
How does it work?
MonaLisa Touch works by stimulating the body's own regenerative processes to create more hydrated and healthy cells and to improve the vascularity of the vaginal mucosa. This has a direct effect on the integrity and elasticity of the vaginal wall and increases the acidity of the vaginal environment to more normal levels. In general terms MonaLisa Touch improves the function and health of the vagina.
Recent Developments
New Publication From University Hospital Wurzburg, Germany. Oct 28 2021.
Journal Photobiomodulation, Photomedicine and Laser Surgery Treatment of Vulvovaginal Atrophy with Fractional CO2 Laser : Evaluating Real World Data. Kiesel et al. DOI: 10.1089/photob.2021.0058. This small study of 36 patients demonstrated a statistically significant improvement in pain, pruritus and dyspareunia using a visual analog scale after the women had three fractional CO2 laser treatments 3 to 6 weeks apart. They concluded the results were 'congruent to the existing data, suggesting fractional CO2 laser to be a valuable therapy option…for VVA-related symptoms…further independent investigation in form of controlled trials with sufficiently large case numbers and adequately long follow up is required.
The Monalisa Touch is the established worldwide recommended laser treatment for atrophy by practicing specialist gynaecologists to treat vaginal atrophy symptoms. Your specialist will also discuss other causes for pain and painful intercourse, and possibly even recommend pelvic floor physiotherapy and counselling.
The feedback from the Australian doctors performing the treatments is that MonaLisa Touch is consistently exceeding their expectations. And for many of the patients who have experienced the MonaLisa Touch procedure it has been life changing.
MonaLisa Touch is proving to be an exciting and effective solution for many women experiencing the symptoms of Vaginal Atrophy.
The literature and publications are regularly updated on this website.
Click on the "Monalisa Touch International Scientific Community Recognition" document below. There are now over 40 publications in scientific peer reviewed journals pertaining to this particular laser treatment, and we are happy to share the evidence with you.
An International European Meeting was held in Rome on 17 Nov 2018, presenting the above data, new research developments and was attended by over 200 European gynecologists. Notable speakers included – Prof Stefano Salvatore, from the San Raffaele Hospital in Milan Prof Roberto Angiolio from the Capus Bio – Medico in Roma – presenting on the laser treatment in both a retrospective study, and a prospective study on the laser treatment for urinary incontinence as a new therapeutic option. A multicentre study is being conducted in Milan, San Marino, Florence and Rome Biomedica Doctor Maurizio Filippini, director of Gynaeology Endscopy in Milan and Doctors Tiziana Pagano from Naples presented date on the laser therapy use in oncology patients. Doctor Dario Recalti of Milan, and Prof Antoniao Perino of Palermo presented a pilot study on the use of laser for overactive bladder symptoms. Doctor Siliquini presented some data on a new indication for laser, to cure vaginal atrophy in breastfeeding. 5 other respected gynaecologists presented European data.
In the United States, the Monalisa Laser is in John's Hopkins (rated the number one hospital in the USA), the Cleveland Clinic (rated number two) as well as Harvard and Stamford. A large number of quality USA trials are also nearing completion, and I will update this site as they come on line.
Finally it was estimated (DEKA laser) that in this year (2018), over 1 million women in 75 countries around the world have had the SmartXide Monalisa Touch laser treatment for a variety of symptoms.
MonaLisa Touch® International Scientific Community Recognition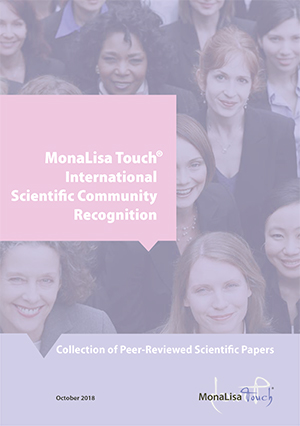 Patient brochure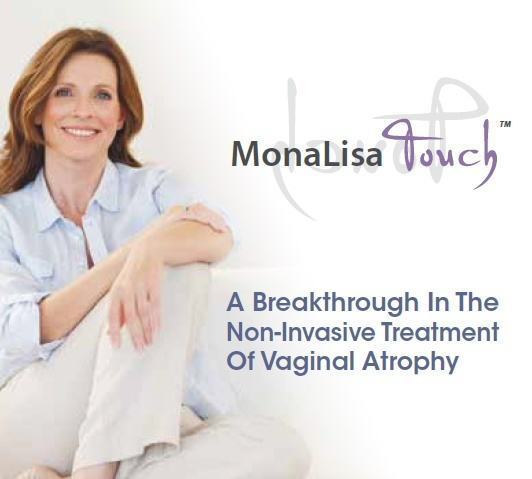 Laser Vaginal Treatment
CLEVELAND CLINIC OHIO
A new study has been published by The Cleveland Clinic Ohio, USA which demonstrated the benefit of laser therapy compared with vaginal oestrogen. The Ohio Clinic is ranked No. 4 in the USA Best Hospitals Honor Roll, and the study was published in Menopause, the journal of the North American Menopause Society (NAMS).
Laser Therapy Gains Credibility as Effective Option for Treating Vaginal Problems
New study compares effectiveness and safety of fractionated CO2 vaginal laser therapy with vaginal estrogen after 6 months of follow-up with postmenopausal women CLEVELAND, Ohio (October 2, 2019)
Nearly 50% of menopausal women complain of vaginal dryness, itching, and burning, among other commonly reported menopause symptoms. Laser therapy is one of the newer techniques for addressing these problems. A new study suggests that it is as effective and safe as vaginal estrogen in improving sexual and urinary functionality. Results are published online today in Menopause, the journal of The North American Menopause Society (NAMS).
As a result of declining estrogen levels during menopause, women may experience a variety of genital and urinary problems such as vaginal dryness, reduced elasticity, vaginal burning, discharge, and itching, collectively known as the genitourinary syndrome of menopause (GSM). Such symptoms are the result of the vagina decreasing in caliber and the constriction of the vaginal opening.
The first line of defense in addressing these symptoms, assuming they are mild, is often prescribing vaginal lubricants or moisturizers. Women with more severe symptoms may be prescribed vaginal estrogen, which has proven highly effective and safe. A drawback of vaginal estrogen therapy, however, is that women don't always follow through with it. Studies have shown that compliance rates vary from only 50% to 74%. In addition, there is a lack of long-term efficacy data, especially in high-risk women, such as those with breast or uterine cancer.
More recently, fractional CO2 laser therapy has been suggested as a viable treatment option. Lasers have already been effectively used on other parts of the body to remodel tissue and produce new collagen and elastic fibers. Their use for treatment of vaginal symptoms related to menopause is still somewhat new, with most studies reporting results just 12 weeks after the procedure. This latest study is the first to compare the safety and effectiveness of laser therapy with vaginal estrogen after 6 months of follow-up.
At 6 months, researchers found that laser therapy and vaginal estrogen resulted in similar improvements in GSM symptoms, as well as urinary and sexual function. They reported that 70% to 80% of study participants were satisfied or very satisfied with ether treatment option, with no serious adverse effects.
Findings were published in the article "A randomized clinical trial comparing vaginal laser therapy to vaginal estrogen therapy in women with genitourinary syndrome of menopause: The VeLVET Trial."
FOR A LINK TO THE ARTICLE PLEASE CLICK www.ncbi.nlm.nih.gov/pubmed/31794500/
OTHER STUDIES INCLUDE
Vaginal CO2 laser for the treatment of vulvovaginal atrophy in women with breast cancer: LAAVA pilot study. The findings were a statistically significant improvement in VVA (Vulvovaginal Atrophy) Symptoms including dryness, itch, burning, dysuria and dyspareunia. Patients also reported a significant improvement in sexual function on the FSFI (Female Sexual Function Index).
Breast Cancer Research and Treatment (2019) 178: 135 – 140.
A number of large USA studies are expected to be published in 2020. Please watch this website for up to date information as it comes to hand.
Effectiveness of CO2 laser on urogenital syndrome in women with a previous gynecological neoplasia: a multicentric study.
Angioli, R. et al.
Int J Gynecol Cancer. 2020 Mar 27. pii: ijgc-2019-001028. doi: 10.1136/ijgc-2019-001028. [Epub ahead of print]
This retrospective study was conducted in four European centres between November 2012 and February 2018. Patients included had a history of breast, ovarian, cervical, or uterus cancer, suffer vulvovaginal atrophy and at least one symptom of urogenital syndrome: vaginal dryness, dyspareunia, vaginal introitus pain, burning or itching. Patients underwent the standard three treatments and symptoms were evaluated before and after the treatments using a VAS (Visual Analog Scale). Dryness improved by 66%; dyspareunia improved by 59%; burning improved by 66%, pain at the introitus improved by 54% and itching improved by 54%. No side effects were seen in any sessions. The authors concluded "Fractional microablative CO2 laser therapy offers an effective strategy in the management of the symptoms of genitourinary syndrome in postmenopausal women and in survivors of gynecological cancer".
November 2020, DEKA Medical Advisory Board for Female Intimate Health
MILAN–(BUSINESS WIRE)–DEKA M.E.L.A. Srl (a subsidiary of El.En Spa – listed on the Italian Stock Exchange ELN.MI), a laser and opto-electronics company engaged in the development of gynecological energy based devices and therapies for the treatment of women health diseases, today announced the establishment of its Medical Advisory Board (MAB) for Female Intimate Health.
Lasers in the Era of Evidence Based Medicine in 2021

Click here to find out more about Lasers in the Era of Evidence Based Medicine in 2021
Effect of Fractional Carbon Dioxide Laser vs Sham Treatment on Symptom Severity in Women With Postmenopausal Vaginal Symptoms
This article was published in Oct 2021.
It involved 332 participants. Of these 252 were unwilling to participate, were excluded, or had time and geographical reasons to decline. Eventually 38 laser patients and 42 no laser (sham laser) patients were interviewed at 12 months after the treatment. At 12 months the "Mean Quality of Life" scores and the "Vaginal Health Index Score" did not reach statistical significance between each group. The study reported no severe adverse events. The pathology outcomes were initially designed to look at vaginal cytology (cells). The authors found that their cytology testing was not reliable, so roughly half of the participants had biopsies instead. Surprisingly formal analysis of the biopsies (collagen typing, assessment of glycogenation, and epithelial thickness measurements) was not undertaken.
Click here to find out more about Effect of Fractional Carbon Dioxide Laser vs Sham Treatment on Symptom Severity in Women With Postmenopausal Vaginal Symptoms
Publications In Scientific Journals Up To 2021 Continue To Provide Evidence Of Positive Outcomes
Importantly, the studies include Cochrane reviews (a British organisation the organises medical research findings to facilitate evidence-based choices about health interventions), an number of randomized trials comparing the treatment with topical oestrogen therapy and sham treatments, and most of the studies are prospective ( a better quality of study than retrospective).
Treatment to External Labia and Vaginal Canal With CO2 Laser for Symptoms of Vulvovaginal Atrophy in Postmenopausal Women. Julene B Samuels , Martin A Garcia
Forty postmenopausal women were treated extravaginally and internally with a fractional CO2 laser. Objective measurements of vaginal health index, as well as subjective measurements of symptoms of vulvovaginal atrophy (VVA), urinary incontinence, and sexual function were reported at baseline. Follow-up evaluations were at one, three, six, and 12 months after the third treatment.
Vaginal health index improved significantly after the first treatment and was maintained with mean improvement of 9.6 ± 3.3 (P < 0.001) and 9.5 ± 3.3 (P < 0.001) at the 6- and 12-month follow ups, respectively. Vaginal symptoms of dryness, itching, and dyspareunia improved significantly (P < 0.05) at all evaluations. Histological findings showed increased collagen and elastin staining, as well as a thicker epithelium with an increased number of cell layers and a better degree of surface maturation.
They concluded 'Fractional CO2 laser treatments were well tolerated and were associated with improvement in vaginal health and amelioration of symptoms of VVA. Histological changes in the epithelium and lamina propria, caused by fractional CO2 laser treatments, correlated with clinical restoration of vaginal hydration and pH to premenopausal levels.'
Because the authors presented pathology biopsies (objective outcomes) that correlated with clinical improvement (subjective outcomes) this study is of scientific value.
Click here to find out more about Publications In Scientific Journals Up To 2021 Continue To Provide Evidence Of Positive Outcomes
You will need the Adobe Reader to view and print the above documents.