Dr Anna Burrows
MBBS(QLD) FRANZCOG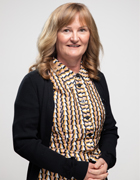 Interesting Facts
Education
Primary – Rangeville State School Toowoomba
Secondary – Toowoomba State High School
Tertiary – MBBS – University of Qld – graduated 1990
Specialist – MRACOG 1997

FRANZCOG – 2000
Arts degree awarded from the University of New England, 10 December 2020. ADDA. Major in Italian, minor electives from the UNE Law School. High Distinction.
Hospital Appointments
1991 Gold Coast Hospital Intern
1992 Gold Coast Hospital Junior House Officer – including 6 months Obstetrics and Gynaecology
1993 Royal Children's Hospital Senior House Officer
Specialist Training Jobs
1994 Royal Women's Hospital
1995 Royal Women's Hospital
1996 Logan Hospital/QEII Hospital
1997 Nambour Hospital
1998 QEII Hospital
1999 Royal Women's Hospital
Private Hospital Appointments
2000 – Wesley Hospital (current)
St Andrew's War Memorial Hospital (current)
Spring Hill Specialist Day Surgery (current)
Brisbane Private Hospital
Professional Associations
Fellow Royal Australian and New Zealand College Obstetrician and Gynaecologists(RANZCOG)
Member Australian Gynaecologic Endoscopy Society (AGES)
Member Australian Medical Association (AMA)
Wesley Hospital – Operating Theatre Management Committee – gynaecology representative
Member Australian Menopause Society
Member Australian Society for Colposcopy and Cervical Pathology Inc.
MIGA (Medical Insurance Group) Medical Advisory Panel
Awards
St Margaret's Hospital Medal for the highest mark in Australia in the Diploma of Obstetrics and Gynaecology exam
The Crown Street Medal for the best registrar presentation and the combined QLD/NSW RANZCOG Annual Scientific Meeting
Publications
Australian and New Zealand Journal of Obstetrics and Gynaecology
Obstetrics and Gynaecology Survey (USA Journal)
Other
Lecture to the City Fertility General Practice Women's Health Update Conference. Michaels' at Sunnybank. Gynaecology Update 20 October 2018
Presentation to 150 doctors at the Australian Medical Forum, Astor Terrace Spring Hill. Women's Health and Hormone Therapy Update.1 November 2018
Organizing Committee Member – Australasian Menopause Society Annual Congress . Aug 31 – Sept 2 . 2018. "Making Choices ".
Speaker Duavive GP presentation lecture series 2018 Australia wide presentations to multiple GP practices .May – October 2018.
Presentations .Invited speaker at the General Practice Conference and Exhibition (GPCE) Brisbane, Friday 1 September 2017 and Sunday 3 September 2017. "Menopause – Your Menu of Treatments for Pausing the Symptoms"
Presentation: April 2017. Presentation to 40 General Pracitioners at The Gold Coast. What is new in hormone therapy, concentrating on established data, new hormonal therapy including Duavive and Prometrium
Presentatioin. May 2017. International speaker for DEKA Laser regarding fractiional CO2 laser treatment to specialist gynaecologists in Auckland New Zealand, and Christchurch, New Zealand
Session Chair : Australian Gynaecology Endoscopy and Surgery Society Annual Scientific Meeting 2016. Chaired the session on Menopause new treatments, including international guest speaker Prof Salvatore from Milan Italy
Meeting Chair : Besins Healthcare Meeting Dec 2016 Chair Meeting – Prometrium and hormone treatments for menopause and IVF – new to the Australian Market
2016 July Womens' Health Ed Day ( Educational for general practitioners). Monalisa Information stand
2016 June Clinical Presentation Wesley Hospital Women's Health Education Day for General Practitioners. Presentation – Menopause – What is the Latest in 2016?
2016 May Wesley Hospital Women in Medicine Event
2015 Nov – Presenter at The Wesley Hospital GP Education Day – Novasure Ablation and Ovary Cyst Case Presentations
2015 Sept – Womens health Ed Day . MonaLisa Information stand
2011 – Chosen to be the Medicine lecturer at the Combined Brisbane Grammar Schools Careers Evening
Other Interests
I play first clarinet in the Westside Orchestra – a community not for profit organization, we play 3-4 concerts a year including the annual Ashgrove Rotary Christmas Carols.
I have studied Italian and Japanese at the University of New England. Please click on my webpage Anna's Renaissance Italian to find out more about medicine in the Renaissance and other interesting facts!